"A Psalm a day keeps the doctor away! " My tweet started...then  Ps. 66~  "4All together now—applause for God! Sing songs to the tune of his glory,set glory to the rhythms of his praise.Say of God, "We've never seen anything like him!"When your enemies see you in action,they slink off like scolded dogs.The whole earth falls to its knees—it worships you, sings to you,can't stop enjoying your name and fame.5-6Take a good look at God's wonders—they'll take your breath away.He converted sea to dry land;travelers crossed the river on foot.Now isn't that cause for a song?" The Message Simple really. My attempt to encourage, uplift, or comfort anyone who might be struggling. In my world, I want everyone to be happy. So much so that I've been called "Pollyanna", told to take off my "rose colored glasses" and that I live in"Kelly's world" which of course is the opposite of the "real world". ;-) Can't help it, Jesus makes me happy.
Spoiler alert. This is sometimes what happens when you fall in love with Jesus and make it known to everyone who will listen.
So, yesterday, another 'twitter -er ' took umbrage to my "tweet". @The Doctor said, "Doesn't do much for staph infection or Parkinson's".
Why? I'm not equipped to be defending my opinion with a "Dr." In fact, I tend to want to just stop the convo there. Instead I hit reply, "In 2001, God used chemotherapy to heal me from choriocarcinoma. His word healed me and delivered me from fear." Pretty innocent right? Are those "fighting" words? Just leave me alone buddy, I didn't do nothing to you...(picture Darla from "The Little Rascals" saying this).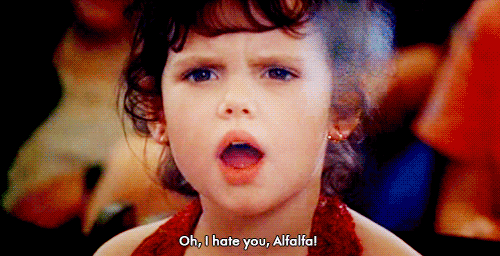 His response, "I'm thinking the chemotherapy did it."
Well, yeah. There's no denying that. But, where Twitter lacks the space to explain to the good doctor, I will use my blog to explain further.  Chemo does not naturally obliterate cancer in the liver in only three months as it happened in my case. This was a supernatural healing.
So, once again, my head is telling me "just forget it, enjoy the day and ignore these verbal jabs." While in my spirit I'm praying, "Lord please give me wisdom how to answer these logical conclusions from a right brained person who may not even know you."
My response to his twitter, "Jesus is my healer."
Oh boy, did those words drop a bomb. I did it now. No chance for peace or enjoying the spring like drive to my parents on a Sunday. My day of rest after all.
His tweet to my assertion and my opinion I might add~ "that a lot insulting to the physiologist who discovered the treatment, the doctor and nurses who treated you"
Never mind the typo, it took a lot for me to overlook it considering you are a "doctor"...but those NOW are fighting words. And, I'm a peacemaker. (Grrrr....)
This is what I wanted to say to you Doctor. MY God designed me, in my mother's womb. He took me through some amazing peaks and valleys throughout my childhood and into adulthood. At age 40, He allowed me to go through chemotherapy because HE is a great God. And, HE showed up and showed off in front of my Muslim doctor. When my husband and I heard the news that the cancer marker went down 98 percent after only one round of treatments this Muslim doctor bowed his head to the name of Jesus as my husband said, "Praise you Jesus!".
Hope you're reading this blog @Doctor because I truly pray and hope that if He isn't already, my Jesus will soon be yours~
Reader if you are interested in my response to the last tweet, I said this and meant it with all my heart.
No offense intended. Though my heart is grateful for the doctors who saved my life. The glory goes to God!
Always.
Also, in case you're wondering...@The Doctor could not resist leaving this comment~'what is coming across is the medical professionals' lives and choices dont matter in the process of healing'.
Why? The answer to why I write. Use social media and engage in twitter wars can be found in the bible too...
Colossians 2:15The Message (MSG)
11-15 Entering into this fullness is not something you figure out or achieve. It's not a matter of being circumcised or keeping a long list of laws. No, you're already in—insiders—not through some secretive initiation rite but rather through what Christ has already gone through for you, destroying the power of sin. If it's an initiation ritual you're after, you've already been through it by submitting to baptism. Going under the water was a burial of your old life; coming up out of it was a resurrection, God raising you from the dead as he did Christ. When you were stuck in your old sin-dead life, you were incapable of responding to God. God brought you alive—right along with Christ! Think of it! All sins forgiven, the slate wiped clean, that old arrest warrant canceled and nailed to Christ's cross. He stripped all the spiritual tyrants in the universe of their sham authority at the Cross and marched them naked through the streets.
Oh and if you want to get in on the twitter wars fun, let's connect! my twitter page